The role of learning to support digital transformation in pharma
8 May 2019 – Webinar
Webinar series on changes in the employment landscape in industry and academia, the cross-disciplinary nature of modern science and the need for greater collaboration across traditional sectoral boundaries
Other topics that will be tackled in 2019 include:
The role of professional associations in the digital age
The changing world of work


Merck Innovation Cup 2019
23 - 29 June 2019
The Innovation Cup is designed to support the professional development of graduate students interested in the pharmaceutical industry. Participants learn how R&D in the industry works by lectures from Merck managers and scientists. The students will also advance an idea to a full project plan with their teams.
Teams will work on innovative projects in the areas of: Oncology, Immuno-Oncology, Autoimmunity, Small Molecule Drug Discovery, Protein Engineering and Screening, Digitalization.
All travel, food and accommodation expenses are paid by Merck KGaA.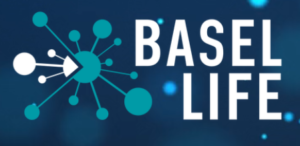 BASEL LIFE: Showcasing Europe's Excellence in Life Sciences
9 - 12 September 2019
BASEL LIFE is Europe's leading congress in the Life Sciences, showcasing cutting-edge science and technology. It brings together preeminent researchers in the field, and offers talented young scientists the possibility to present themselves. Basel is the heart of European's Life Sciences landscape.