Innovation Sessions – Healthcare Systems and Future Therapies – 4 June 2018
The Innovation Sessions organised by Portuguese Trade & Investment Agency (AICEP), in cooperation with the CIP, ANI, EESC and Eupportunity, bring together key actors from the European Institutions and main stakeholders from both public and private sector in view of stimulating the debate and developing partnerships.
The 2018 edition will focus on Healthcare Systems and Future Therapies.
Deadline for registration: 15 May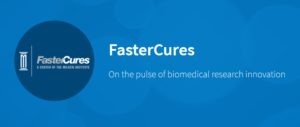 Webinar – FDA's Patient-Focused Drug Development Initiative: What Have We Learned? – 7 June 2018
Patient-Focused Drug Development (PFDD) requires FDA to hold meetings with the patient community to hear directly from those with lived experience about the symptoms that most impact their lives and the variety of measures they take to manage their condition.
During the webinar panelists will share their experiences in working with patient communities to plan for these often-intense listening sessions, as well as what they've learned from them and how they are applying this information.

IMI: Celebrating 10 Years of Medical Innovations – 27 June 2018 – Brussels
The Innovative Medicines Initiative (IMI) is celebrating its 10th anniversary with a high-level event.
The goal of this celebration is to highlight the successes of IMI projects, showcasing tangible results that are translated into concrete benefits for European citizens. The event will feature both a plenary session, as well as an exhibition, where attendees will have the opportunity to see first-hand the results of IMI projects.
Michel Goldman, the Founder of I³h Institute and former IMI Executive Director, will present during the session on driving medical innovation through Public Private Partnerships.
Deadline for registration: 19 June 2018