Institute for Interdisciplinary
Innovation in healthcare
Clearly, we need to develop more effective approaches to tackle bugs and superbugs. Better hygiene and better vaccine coverage must be considered first and education of kids is essential in this respect.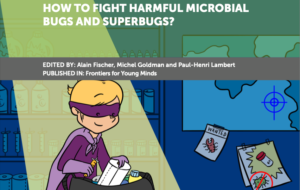 Read More
Expert panel debate on HERA Incubator
We have the pleasure to share with you the first EHS Task Force Public Debate that took place on April 23rd, 2021. Programme:
Opening conversation with Pierre Delsaux, Deputy Director General, DG SANTÉ, European Commission and Mehreen Khan, Brussels Correspondent, Financial Times
Panel discussion on HERA Incubator moderated by Michel Goldman, President of the I3h Institute


I3h
I3h
Management of COVID-19 vaccination in Europe
Michel Goldman calls for the EU to act in an agile way by developing the production capacities that will ensure higher vaccination rates and equal access among all citizens.
Le Monde – Tribunes
Our co-directors, Michel Goldman and Mathias Dewatripont have recently published two articles in Le Monde where they argue that public trust is the backbone of any immunization strategy and discuss the economic impact of lockdowns.
More information