RESEARCH PROJECTS UNDER DEVELOPMENT
Interdisciplinary by design, research projects will aim at delivering information on and developing new models for collaborative innovation in healthcare.
Patient-centered c

ollaborative innovation
Investigators: Emmanuel Bartholomé, Michel Goldman, Isabelle Huys & Hilde Stevens
Sponsor: Genzyme-Sanofi
A series of projects  will develop web-based communication tools for patients and caregivers to help them understand and assess the balance between benefits and risks of available therapies in their individual situation. Diseases currently considered include multiple sclerosis and other brain disorders.
Health industry organization
Investigator: Patrick Legros
Partners: ECARES, Solvay BSEM
Awarded with an European Research Council (ERC) grant
This project aims at evaluating the performance of market and regulatory mechanisms that foster collaboration among research-based biopharmaceutical companies from the point of view of firms, regulators and patients.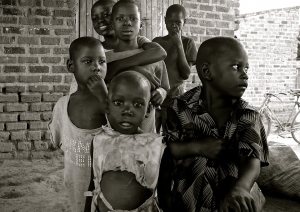 The role of public-private partnerships in the provision of equitable access to medical care to the patients in low- and middle-income countries
Investigators: Hilde Stevens, Isabelle Huys, Samia Laokri & Michel Goldman
Partner: KU Leuven
Project awarded with a research grant from the Brocher Foundation
Biomedical Public-Private Partnerships (PPPs) focused on poverty-related and neglected diseases (PRNDs), e.g. GAVI, Global Fund and HIV, TB and malaria partnerships and initiatives, have proven to increase accessibility of vaccines, diagnostics and treatments in low- and middle-income countries (LMICs). Although efforts of PRND-focused PPPs, advocating for specific pharmaceutical business models, based on licensing, differential pricing and advanced market commitments, are increasing and starting to give results, they are not yet covering the full spectrum. As people in LMICs are, next to tropical neglected diseases, increasingly affected by the rapidly growing non-communicable diseases (NCDs) epidemic, there is a need to investigate ways to adapt technologies developed for high-income countries for use in LMICs (WHO, Health in 2015: from MDGs to SDGs). We will investigate the IP strategy of PRND-focused PPPs, and discuss with the different stakeholders success formulas and pitfalls so as to provide recommendations to leverage this particular strategy to a higher level and provide equitable access to medical care to the patients in LMICs.

Michel Goldman, Isabelle Huys and Hilde Stevens also supervise a series of thesis projects performed by Master students at the KU Leuven.