Colloque – 8 MARCH 2018, Clermont-Ferrand (FRANCE)
"Quelles limites pour les technosciences en santé". Michel Goldman & Jean-Noël Missa will actively participate in the program organised by Christine Lassalas & Rose-Marie Borges.
Program:
– Les technosciences : entre engouement et questionnement (11.30 MG)
– Les technosciences: perspectives éthiques & sociétales (15.30 J-N,M)
Practical information (more details will follow):
Location: Faculté de Droit Clermont-Ferrand – Free access – Open to all
EMBL Conference – 5 to 7 DECEMBER 2017, Heidelberg (GERMANY)
Lifelong learning in the Biomedical Sciences. Michel Goldman will actively participate in the plenary and workshops sessions.
Practical information:
Location: European Biology Molecular Laboratory, Heidelberg, Germany
Who should attend: employer, employees, consultants & students of all sectors involved in biomedical research and development
Register @: EBML website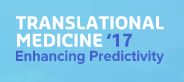 Translational Medicine Conference – september 24 – 26, 2017, Prague (CZECH REPUBLIC)
Enhancing Predictivity in Medicines Development
The conference will bring together key, international stakeholders across the entire translational medicine development pipeline – from academic researchers, funders to industry players and regulators, to discuss the latest advancements in the field and approaches to increase chances of success in drug development.
Practical information:
Location: Corinthia Hotel, Prague, Czech Republic
Visit the conference website: www.translationalmedicine2017.eu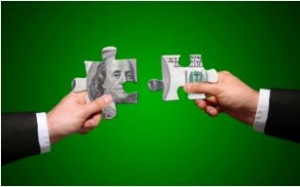 Académie royale de Médecine de Belgique organizes a special session:
RISK SHARING : A solution to refund Innovative, effective and expensive pharmaceutical products?
The session takes place in 16 september 2017 – 9.00 until 12.30, in Palais des Académies, 1 rue Ducale, 1000 Bruxelles
Free entrance but you have to register online :
http://www.armb.be/index.php?id=risk -sharing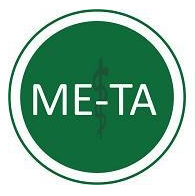 ME-TA opleiding "Economische evaluaties van medische interventies" – 13 – 15 september 2017 Leuven & Sint-Martens-Latem (België).
Georganiseerd door Medical Evaluation & Technology Assessment (ME-TA). Deze interessante en interactieve opleiding wordt in the Nederlands gegeven aan een groep van maximum 20 deelnemers
Contact: Mattias Neyt, MSc, PhD mattias.neyt@me-ta.eu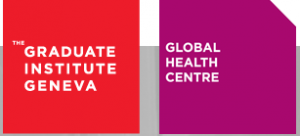 Executive Course on Global Health Diplomacy – 12 – 16 June 2017 GENEVA (SWITZERLAND).
Organised by the Global Health Centre at the Graduate Institute. Application deadline: 24th April 2017. More details on the website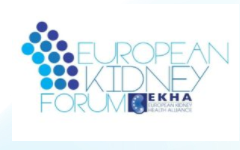 2017 European Kidney Forum: Patient Choice of Treatment – 11 APRIL 2017, BRUSSELS (BELGIUM)
Hosted by the MEP Group for Kidney Health. 11th April 2017, 17:00 – 21:00, EU Thon Hotel, Brussels. More details on the website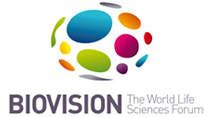 BIOVISION – 4 – 6 APRIL 2017, LYON (FRANCE)
The Workshop A on Global Medical Education & Training is co-organised by I3h on April 4, 2017 from 3.30-6.00pm. More details on the website
HOSPITAL DAY – 19 APRIL 2016, BRUSSELS (BELGIUM)
ING bank organizes on 19th April 2016 at the ING premises in Brussels a 'Hospital Day' for executive officers of Brussels hospitals (on invitation only). As guest speaker, Prof. Michel Goldman will deliver a keynote lecture on 'Precision Medicine: challenges and opportunities'.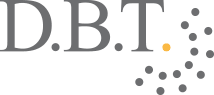 25th BIRTHDAY OF THE LUPUS ASSOCIATION – 21 MAY 2016, BRUSSELS (BELGIUM)
Prof. Michel Goldman will give a keynote lecture on 'Le futur de l'innovation therapeutique: espoirs et defis pour les aasociations de patients'. http://www.lupus-belgium.org/spip.php?rubrique70
TRANSLATE 2016 – 23-24 MAY 2016, BERLIN (GERMANY)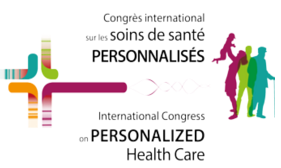 INTERNATIONAL CONGRESS ON PERSONALIZED HEALTH CARE – 12-15 JUNE 2016, MONTREAL (CANADA)
In January 2016, Prof. Michel Goldman was appointed as Field Chief Editor of Frontiers in Medicine. Prof. Goldman will be one of the keynote speakers of the conference with a talk on 'Public-Private Partnerships and Interdisciplinarity as Pillars of Patient-Centric Innovations'. http://www.icphc.org/