Nobel Prize Dialogue
8 November 2019 - Berlin
Health and wellbeing build on the collective achievements of society, such as healthcare, education and good environmental and working conditions. Our health status feeds back into other goals, including life expectancy, productivity and participation. How can we achieve a healthier life for every member of society and what can we hope for from research in the future?
Our Institute's co-director Michel Goldman will join the event and discuss "What level of healthcare can society afford?"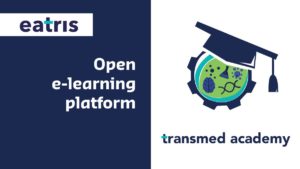 Webinar series on quality and reproducibility issues in drug development
During the webinars organised by EATRIS, speakers will discuss reproducibility issues experienced during specific phases of the drug development pipeline (screening, preclinical models, biomarker development & analytical platforms, clinical validation). The aim is to bring best practices together and to discuss solutions designed to tackle the identified bottlenecks.
8/11/2019: The relevance of reproducibility for drug development: an introduction
19/11/2019: Quality in screening
13/12/2019: Reproducibility in preclinical and animal experimentation
17/12/2019: Preanalytical validation and quality systems in biobanking
14/01/2019: Technology platform reproducibility
18/02/2019: Quality and reproducibility issues related to clinical development