Institute for Interdisciplinary
Innovation in healthcare
Interdisciplinary Seminars on Medical Challenges
The promise of phage therapy for antibiotic-resistant infections: I3h Institute's seminar held at Erasme Hospital, Brussels
In November 2018, the I3h Institute organised the workshop
'Access to Innovative Health Technologies: The case of vaccines'
, under the auspices of the Fondation Brocher in Geneva, Switzerland. During this two-day workshop, key opinion leaders in the field of vaccines discussed the impact of vaccination on national, regional and international level.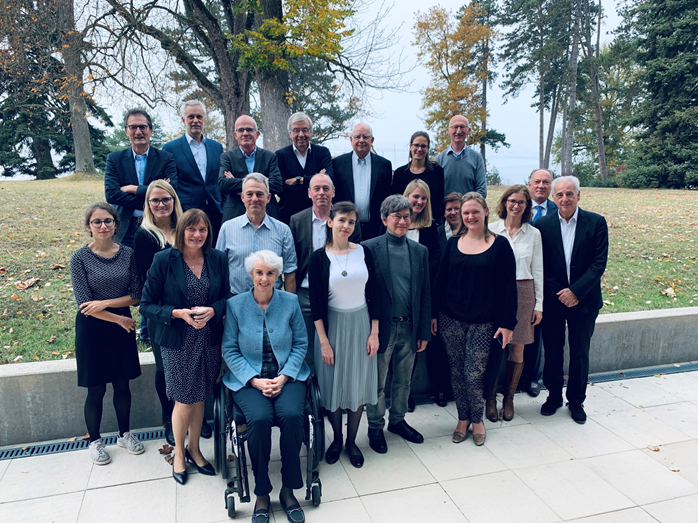 The increase in vaccine hesitancy urges for measures and strong recommendations supported by the various health stakeholders involved. We discussed with experts from the World Health Organisation, the United Nations, PATH, various public-private partnerships such as GAVI and IAVI, academia and research institutes including Collège de France, INSERM, the University of Geneva, KU Leuven and the Université libre de Bruxelles.
Interdisciplinary collaboration involving all health stakeholders and new financial models will be needed to tackle a myriad of challenges of technological, societal and especially economical nature. Increasing vaccine coverage to reach Universal Health requires political support and strong leadership.
Read more on I3h research
I3h Blog
Anna Wozniak
2019-01-09T12:21:40+00:00
Anna Wozniak2019-01-09T12:21:40+00:00January 9th, 2019|I3h Blog|
Not all heroes wear capes, and not all healthcare comes in a pill. Some treatments come in the form of pills and injections, others in the form of physiotherapy or even psychotherapy. Both forms are reimbursed, although the majority of people still doubt the […]