EXECUTIVE TEAM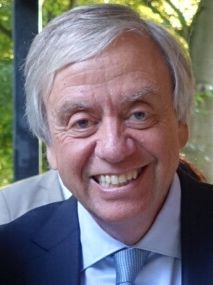 Pr. Michel Goldman
Michel Goldman, MD, PhD, is the founder and co-director of the I³h Institute and Professor of Immunology and Pharmacotherapy at the Université libre de Bruxelles (ULB). He was the Executive Director of the Innovative Medicines Initiative (IMI) from 2009 to 2014. Previously, he served as Head of the Department of Immunology at Erasme Hospital and was the first Director of the Institute for Medical Immunology (ULB).
Michel Goldman's scientific achievements resulted in an ISI Highly Cited Scientist nomination in 2006 by the Thomson Institute for Scientific Information. In 1992, Michel Goldman received the Medical Prize Lucien Steinberg (shared with Pr. Peter Piot) and in 2000 the Quinquiennal Prize of the Belgian National Fund for Scientific Research for Clinical Sciences. He held the Francqui Chair at the University of Namur in 1999, at the University of Liège in 2003, and the Spinoza chair at the University of Amsterdam, the Netherlands in 2001. In 2007, Michel Goldman was awarded the degree of Doctor Honoris Causa of the University of Lille 2, France.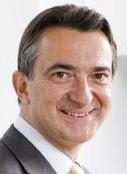 Pr. Bruno van Lierde
Bruno van Lierde is co-director of the I³h Institute and Professor in charge of the seminar of Strategy at the Solvay Brussels School at the Université libre de Bruxelles (ULB). He is Senior Advisor and former Senior Partner & Managing Director and Chairman Belgium at The Boston Consulting Group (BCG), as well as senior member of the worldwide Healthcare/providers practice.
Bruno van Lierde holds a Master in Law and Economics from the Universite Catholique de Louvain (UCL) and a Degree in Management from the Stanford University.
Dr. Hilde Stevens
Hilde Stevens, PhD, senior researcher and lecturer at the I³h Institute, holds the Chair in Translational Medicine supported by the Fund Baillet Latour. She focuses her research on patient-centricity, collaborative innovation models, intellectual property (IP) and mechanisms governing access to medicines in the least developed countries (LDCs). Hilde particularly focuses on the governance and performance of public-private partnerships and their added value in the acceleration of innovative therapy development. Hilde is Education Officer in ENP Belgium, the Belgian Patient Platform, supported by EUPATI (European Patients' Academy on Therapeutic Innovation).
She holds a Master Degree in Biomedical Science (Ghent University, Belgium), a Master Degree in General Management (Vlerick Business School, Belgium), Master Degree in Intellectual Property (IP) Law (Brussels University, Belgium) and a PhD in Biomedical Sciences from the University of Leuven (Belgium). Hilde worked as a science consultant and was a patent engineer for several years.
Valérie Brahimi
Valérie Brahimi, Msc., is project manager at the I3h Institute. Her communication and organizational skills permit her to manage and coordinate the different I3h projects. She participated in a European program for 'vocational education and training' at the Université Libre de Bruxelles (ULB). She was educational coordinator at the University of Lille and has several years' experience working as a communication manager (education, events and tourism…). She has a background in Humanities and Social Sciences and holds a Master Degree in Managment and Communication (Lille University).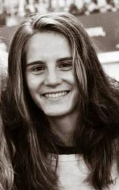 Ir Marie Neunez
Marie Neunez, Ir, is part-time research assistant at the I3h Institute and student in medicine at the Université libre de Bruxelles (ULB). She was a Clinical Research Coordinator for 2 years in the departments of Nuclear Medicine & Radiotherapy at the Institut Jules Bordet (IJB). She also performed a 5-months internship at BASF SE (Mannheim, Germany) in the Human Health & Nutrition department.
Marie holds a MSc degree in bioengineering with a specialization in Science, Technology and Quality of Food (UCL, Belgium), a Postgraduate degree in Management (ICHEC Business Management School, Belgium) and a certificate in Clinical Studies (Cefochim, Belgium).
Dr. Samia Laokri
Samia Laokri, PhD, is Program Coordinator of the I³h Institute and Assistant Professor of International Health at ULB. She has been working in Health Systems and Policy research for over 15 years and gained a sound expertise in the multidisciplinary challenges of global health and health economics. Her current research interests focus on the interplay between health financing and sustainable access to quality care in resource-poor countries. Her experience spans from issues related to aid effectiveness in Africa to health financing, equity measurements and policy evaluation. Building on her thesis, she joined the WHO task force 'Universal Coverage and Social Protection' and contributed to shape the post-2015 global targets and research agenda in TB control. She was awarded the Belgian American Educational Foundation Fellowship for her postdoc at Tulane University, USA where she is affiliated to the Department of Global Community Health and Behavioral Sciences.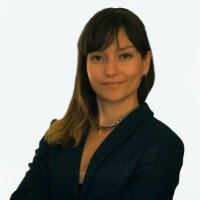 Dr. Magda Papadaki
Magda Papadaki, PhD, Senior Lecturer (part-time) at the I³h Institute is Lead Technologist for Innovate UK, responsible for identifying promising discoveries alongside process solutions that advance their market and clinical adoption. Earlier, she was member of the Adaptive Licensing consortium at MIT, USA. She has expertise on global biomedical collaborations, including EU IMI and the FDA C-Path initiative. Her industry experience was with Novartis, as Regulatory Director for Greece and Cyprus. She has academic experience in Europe and the US, including the Universities of Oxford and Cambridge and MIT. She holds a PhD in Gene Therapy and Stem Cells, an MSc in Molecular Pharmacology and BSc/MSc in Agricultural Biotechnology.
BOARD OF TRUSTEES
Chairman
Mathias Dewatripont, Director at the National Bank of Belgium
Belgian Members
Philippe Busquin, Minister of State, Past EU Commissioner for Research
Edouard Croufer, Chairman of the Belgian Red Cross (French section)
Jean-François Cats, Honorary President of the Belgian Institute of Registrered Auditors
Philippe De Backer, Belgian Secretary of State for Social fraud
Xavier De Cuyper, General Administrator of Federal Agency for Medicines and Health Products
Yvan de Launoit, Director, Cancer Research Unit, Institut de Biologie de Lille, CNRS, France
Françoise Meunier, Director of Special Projects at the European Organisation for Research and Treatment of Cancer (past-Director General)
Reinhilde Veugelers, Professor, Department of Management, Strategy & Innovation, KUL
Foreign Members
Mary Baker, Past President of the European Brain Council
John Bowis, Past Minister of Health, UK
David Byrne, Chair, European Alliance for Personalised medicine, Past EU Commissioner for Health
Ellis Rubinstein, CEO, New York Academy of Sciences, past Editor of Science magazine
Fernand Sauer, Founder and First Executive Director of the European Medicines Agency
SCIENTIFIC BOARD
ULB Members
M. Abramowicz, Director, Center for Human Genetics
K. Bartik, Head, Laboratory for Engineering of Molecular Nanosystems
H. Bersini, Co-director, Iridia Institute for Artificial Intelligence
G. Bontempi, Director, IB2 Institute for Bioinformatics
C. Decaestecker, Head, LISA Laboratory for Biomedical Engineeering
B. Derock, Professor, ECARES Department of Economics, Solvay Brussels School of Economics & Management
S. Goldman, Head, Department of Nuclear Medicine at Hôpital Erasme
P. Legros, Professor, ECARES Department of Economics, Solvay Brussels School of Economics & Management
M. Pirson, Head, Health Economics Unit, School of Public Health
A. Puttemans, Director, Department for Business Law
A. Termonia, Head, Adult Learning
M. Toungouz, Director of Biomedical Research at Hôpital Erasme
B. Van Pottelsberghe, Professor and Dean, Solvay Brussels School of Economics & Management
Foreign Members
I. Huys, Assistant Professor, Clinical Pharmacology and Pharmacotherapy Unit, KU Leuven, Belgium
G. Hirsch, Director, Center for Biomedical Innovation at MIT, Cambridge, USA
M. Rosenmöller, Associated Professor, IESE Business School, Barcelona, Spain
M. Lim, Program officer, Bill & Melinda Gates Foundation, Seattle, USA
L. Bonadonna, Head, GSK-Save the Children partnership, London, UK